Ezy Scrap Car Removals Melbourne

If you want to get rid of your scrap car in Melbourne, then we provide most suitable and best platform for you. Where we offer 'Cash for Scrap Car Removals Melbourne' service for removal of damaged, junk, scrap and unwanted cars. We offer cash up to $8999 with free removal of scrap car. Moreover, we buy all scrap cars, vans, trucks, 4wds in Melbourne for cash. Any make and model with any year. We don't hesitate to remove your car with free removal and hence we offer cash for it. Doesn't matter its running not running. Our aim is to remove your scrap car.
For your satisfaction, we are equipped to offer you best possible scrap car prices over the phone. We give free quotes over the phone and email. To get free quote for your scrap car, you need to call us on 03 9108 1084 and tell us all vehicle details. We'll give you a price. If you happy then we'll pick up your scrap car after handing instant cash to you.
Scrap Car Removals Melbourne specializes in removing all types of scrap vehicles like cars, 4wds, vans, trucks, utes and even boats and pay top cash for removal up to $8999.
It's really that simple and we offer 'free' Melbourne wide collection
RWC failure? Non-running? Or any unwanted car- No worries! Instant cash for your scrap car
Not only committed to giving you a fast and friendly service, we're also a specialist in the field, owning the largest network of leading vehicle recyclers.
Cash for Scrap Cars in Melbourne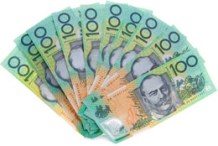 We pay cash on the spot, for all scrap vehicles anywhere in Melbourne. Get instant 'Cash up to $8999'
You don't have to worry about any of our service. We offer free quote, free removal and free paperwork for scrap car in Melbourne! Get our service today Quick, Easy and Hassle Free …
Gone are the days when you would need to go through the different directories, calling every scrap buyers and being put on hold for hours. just in order to obtain good price for car scrap. And after a lot of time spend, you were only able to get few dollars. Our scrap car removal service is doing all for you e.g saving time, paying good money and offering free removal for your car.
Luckily, now with 'Scrap Car Removals Melbourne' collectors, one phone call will do it all for you. You'll get all in one place. Cash in your pocket for a scrap car that you don't want anymore.
Free Scrap Car Removal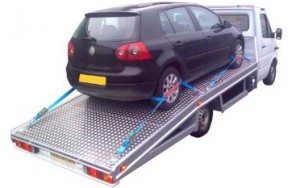 Our aim is to buy every scrap vehicle that is no more road worthy. So, you may have a scrap vehicle that may be damaged, not derivable, not running or parked in your garage due to mechanical issues. To get it done on road again, you may required a good amount of money. Scrap Car Removals Melbourne eliminates all these headaches and offer free scrap car removal anywhere in Melbourne. This include free scrap car pick up and towing from anywhere in Melbourne. We also do transfer paperwork free of cost. So, you get many benefits when dealing with scrap car removals Melbourne.
How it works
• Get a free and quick quote for your scrap car i.e online, email or via phone

• Fill in the scrap car details above and confirm your quote in seconds. It's free

• We will get back to you to arrange free collection of your scrap car

• Our friendly car removal team member will come to collect your scrap vehicle at a time convenient to you
• Great price paid on collection of your junk vehicle

• You will get a decent money in your pocket on day of collection of your junk car. It's that simple!
Our Services
Cash For Scrap Cars
Free Online Quote
Free Scrap Car Pick up
Free Removal
Scrap Car Buyers
Sell Scrap Car for Cash
Scrap Car Removal
Free Paper work
We Specialize in buying and paying Cash For Scrap Cars For All Makes And Models:
Scrap car removals Melbourne specializes in Japanese, Korean and European, Asian makes and models. Although we by all cars we pay special price for Japanese cars like Japanese, Nissan, Mazda, Subaru, Suzuki, Lexus, Mitusbishi, Isuzu, Fusso

We also buy Ford, Holden, BMW, Mercedes Benz, Citroen, Daewoo, Kia, Alpha Romeo
Call us Today: 03 9108 1084, or fill in an inquiry form for a 'free Online quotation'
Scrap Car Removal Service Areas

We Service all over Victoria, Specifically:
Northern Suburbs
Western Suburbs
Melbourne West
Eastern Suburbs