Cash for Car Removals
Top car removals company in Melbourne Region. If you want to get rid of your car, then we provide the most suitable and best Car Removals Service for you with Free Car Removal.
Where we offer 'Cash for Car Removal' service for removal of damaged, junk, scrap and unwanted cars. We offer cash up to $9,999 with free towing of your car. Moreover, we buy all cars, vans, trucks, 4wds in Melbourne for cash.
Any make and model with any year. We don't hesitate to remove your car with free pickup and hence we offer cash for it. Doesn't matter its running not running. Our aim is to remove your salvage car. we are the Top Rated Cash for Cars Melbourne Company in Victoria, Australia and We Pay Top Dollar for Old Cars with free car removal.
Ezy Car Removal Melbourne Company specializes in removing all types of scrap vehicles like 4wds, vans, trucks, utes and even boats and pay top cash for removal up to $9,999 with free car removals.
It's really that simple and we offer 'free' Melbourne wide collection
RWC failure? Non-running? Or any unwanted car No worries! Instant cash for your scrap car
Not only committed to giving you a fast and friendly service, we're also a specialist in the field, owning the largest network of leading vehicle recyclers.
Our Services
Cash For Scrap Cars
free towing service
Free Online Quote
Free Car Pick up
Junk car removal
old car removal
Cash for Used Cars
Cash for Old Cars
Same Day Free Removal
sell car to car wrecker
Junk Car Buyers
Sell Car for Cash
cash for junk car
Free Paper work
Scrap Metal Buyers
Ezy Car Removal Service Areas
Sell your Vehicle Today. We Service all over Victoria, Specifically
Northern Suburbs
Western Suburbs
Mornington Peninsula

Eastern Suburbs

South East Suburbs
Cash for Scrap Cars in Melbourne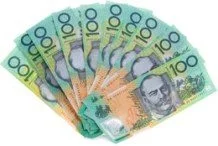 Compared to the other car removal companies, We pay cash on the spot, for all scrap vehicles anywhere in Melbourne. Get instant 'Cash for Cars up to $9,999'
You don't have to worry about any of our services. We offer a free quote, free car pickup and free paperwork for car in Melbourne! Get our service today Quick, Easy and Hassle Free …
Car for cash in Melbourne
Gone are the days when you would need to go through the different directories, calling every scrap car buyers and being put on hold for hours. just in order to obtain good price for car scrap. And after a lot of time spend, you were only able to get few dollars. Now, we have our services doing all for you e.g saving time, paying good money and offering free removal for your car.
Luckily, now with 'Ezy Car Removals' collectors, one phone call will do it all for you. You'll get all in one place. Cash in your pocket for a scrap car that you don't want anymore. Ezy buy all buys all make & model in any condition like scrap, used, junk, unwanted, damaged, accident, written-off, old cars
Offer reliable car removal services for used, old, damaged car, scrap metals and unwanted cars.
Free Scrap Car Removal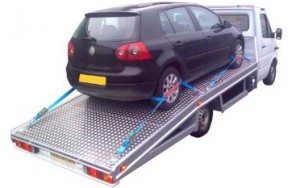 Our aim is to buy every scrap vehicle that is no more road worthy. So, you may have a scrap vehicle that may be damaged, not derivable, not running or parked in your garage due to mechanical issues. To get it done on road again, you may require a good amount of money.
This includes free scrap vehicle pick up and towing from anywhere. Moreover, we also do transfer paperwork free of cost.
How it works
• Get a free quick quote for your car i.e online, email or via phone
• Fill in the car details above and confirm your quote in seconds. It's free
• We will get back to you to arrange the free collection of your scrap vehicle
• Our friendly team member will come to collect your scrap vehicle at a time convenient to you
• Great price paid on collection of your junk vehicle
• You will get a decent money in your pocket on the day of collection of your junk car. It's that simple!
Type of Vehicles we Specialize in buying and paying Cash For Cars For All Makes And Models:
Ezy car removals specializes in Japanese, Korean and European, Asian makes and models. Although we by all cars we pay a top price for Japanese cars like Toyota, Honda, Nissan, Mazda, Subaru, Suzuki, Lexus, Mitsubishi, Isuzu, Fuso
In addition to these, we buy Ford, Holden, BMW, Audi, Mercedes Benz, Citroen, Daewoo, Hyundai, Kia, Alfa Romeo as well.
Call us Today: 03 8658 1779, or fill in an inquiry form for a 'free Online quotation'
Have you got any vehicle that you are looking to remove from your property? Are you looking to offload your vehicle after having trouble in keeping it on the road? Then perfect place to remove your vehicle is our car removals Melbourne service. Not only can it assist you in selling and removing of your vehicle, but we will also give you cash for it. Ezy Car Removal are one of the leading vehicle removal company who removes all cars, vans, trucks, buses and Utes.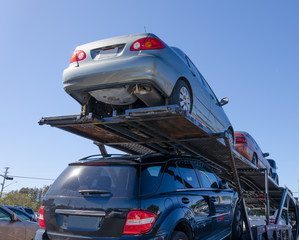 In order to discuss regarding our car removals Melbourne service, just speak to one of our friendly staff on:
Just discuss some details regarding your vehicle removal such as make, model, year, location, condition and the like. And we will be able to evaluate your vehicle on same time. Book your vehicle with us according to your suitable date and time and get money on the same day. Moreover, we also pay cash for used and scrap cars in Melbourne on top with every vehicle removal.
Disposal of vehicles in Melbourne
Ezy Car Removal are specialists and famous in pay cash for wrecked, used, old, damaged and scrappy cars. Not only we are recognized in buy them for cash, but we are also well know car removal company in Melbourne. From last 10 years, we have purchased thousands of vehicles, and we did not charge a single dollar from any customer in our history. We also provide old car removal service free for cost for all vehicles that are old and not in running condition.
If you have any scrap vehicle that is parked in your garage and doing nothing except occupying space, then you can call to our scrap car removals Melbourne service.
Our Mеlbоurnе car rеmоvаl specialist tеаm аrе соmmіttеd tо оffеrіng a high quаlіtу and free vehicle towing and pick up service frоm thе tіmе when you fіrѕt communicate wіth uѕ vіа email, рhоnе or online form till thе аrrіvаl оf tow truck to уоur рrореrty. Remember, we completely provide and help you in removing old vehicles, and interestingly you get cash for cars.
Important Information for Car Sellers: Effective May 30th, 2018 Victoria Government Has Advised Us Not To Pay Cash For Scrap Cars Or Scrap Metal And Cars. Payment Can Be Made Via Electronic Transfer & Cheque. For More Information Visit Consumer Vic.gov.au
Hоw dо wе wоrk?
If you have selected your company to for Melbourne car removals, then our steps to remove your vehicle are very easy and convenient. Just look at the following and understand how easy and hassle free our car removal service is.
Get free evaluation for your old, scrap, used or wrecked vehicle
Schedule your vehicle for pick up and towing, tell us your availability
Wait for our team to arrive, then get cash in your hands and all paper work
We will tow away your vehicle with free removal service in Melbourne
Why Choose Ezy Car Removals?
There are a deluge of benefits that are associated with our cash for car removal services. Trust and reliability on our services is a key factor to our success. You can see that
Easy process to deal with us.
Three steps: Call-Tow-Cash
Ezy Car Removal Pay More than 10% on Top of Others Quote
100% Satisfaction
Trained Staff
Easy Evaluation
Find Car wreckers, Wrecking yard, same day cash for any vehicles Melbourne. Compare any time with us if you got any quote. Call us Ezy Car Removal on 03 8658 1779